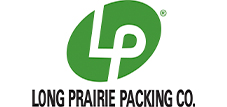 About Us
Join our team!
At Long Prairie Packing we are more than coworkers, we are family. We take pride in a job well-done and the benefits we have to offer to our team.
We are dedicated to our mission because we know we are a part of something bigger. Our hard work allows us to supply top-quality beef to suppliers across the country and internationally to help feed the world.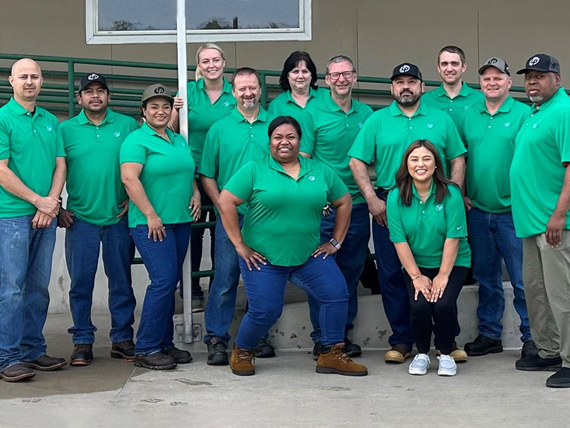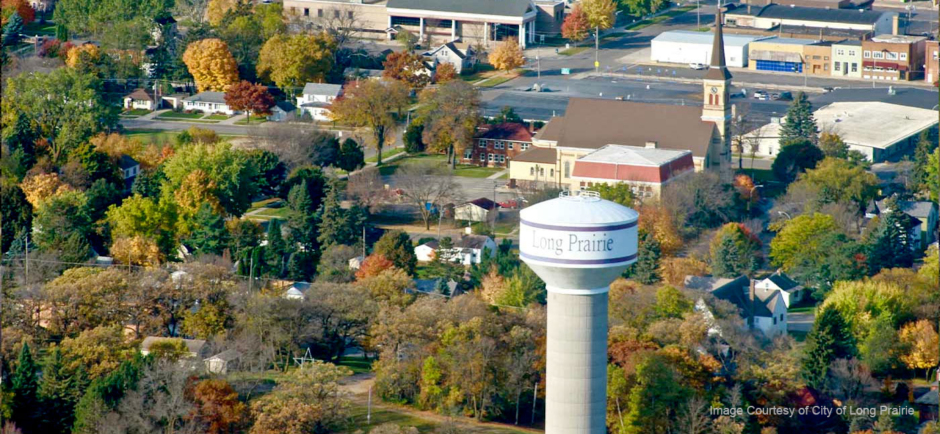 About Our Community
Long Prairie, Minnesota
Long Prairie is the retail, medical, business, and entertainment hub of Todd County - attracting workers and tourists from a regional area. The businesses and residents who call Long Prairie home enjoy these amenities, along with the ability to reach other cities quickly. Located at the crossroads of Hwy 71 and Hwy 27, residents have immediate access to Little Falls, Brainerd, Sauk Centre, and the Twin Cities (100 miles to the east).
Most people travel to the Central Minnesota area for outdoor recreation. There is no shortage of lakes and public access to enjoy during the Spring, Summer, and Fall seasons. In Long Prairie, Lake Charlotte's swimming beach and boat launch is a popular destination for families and those in search of the perfect catch!
And, when winter settles in, many residents can be found ice-fishing, snowmobiling, cross-country skiing, or supporting the local sports teams.
More On Long Prairie

Community
Explore The Neighborhood
Housing
A wide variety of housing options are available in Long Prairie and the surrounding area. From affordable starter homes in friendly small towns to opulent luxury homes built to entertain and pamper - everything can be found here.
Housing Search

Transportation
The Rainbow Rider transportation service offers bus services to and from Long Prairie Monday - Friday. Visit their site for more information on dispatch hours and requesting a ride outside of the listed times and locations.
Transit Schedule

Life In Long Prairie
Long Prairie offers a variety of churches that provide a valuable contribution to the community.
View Churches

The Long Prairie community is diverse, with multi-generations of families of Native American, Hispanic, Latino, Puerto Rican, Dominican, and European descent. The diversity has strengthened the community and created strong families deeply rooted in their faith.
New immigrants to the Long Prairie community will find a welcoming atmosphere and helpful community members who have successfully navigated the transition to a new community.
The City of Long Prairie partnered with the Long Prairie School District to offer families translation services and community programs to help new residents meet families and find resources.
Long Prairie residents can sign up for citizenship programs, driver's education, GED, and resume and interview courses. These and other programs are designed to help Long Prairie residents find successful employment. Long Prairie currently has three Mexican grocery stores, a Mexican bakery, two Mexican restaurants, and an organic food cooperative.
Education
The teachers and administrators serving in this close-knit and supportive District are focused on providing a high-quality and comprehensive education for students of all abilities. Students in Long Prairie feel encouraged and supported as they embark upon their educational journey, and it is common for the entire community to show support by attending school and sporting events.
Long Prairie Head Start (3 weeks to 5 years)
St. Mary of Mt. Carmel Catholic School (K-6)
St. Mary's School
St. John Vianney Academy
Learn More About Long Prairie Education