Grilled Cowboy Steak
A steak that tastes like you're on the open range.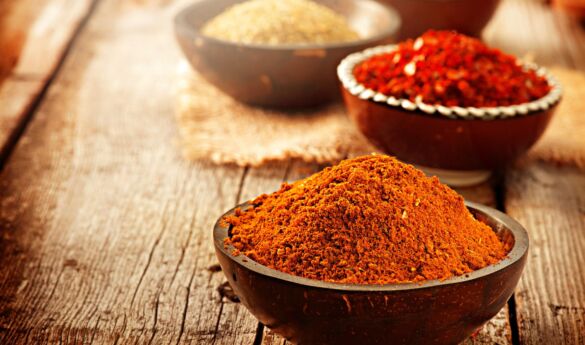 Ingredients
1 pound ribeye, top sirloin, top loin (strip) or tenderloin steaks, cut 1 inch thick or 2 pounds Porterhouse or T-bone steaks, cut 1 inch thick
2 teaspoons sweet paprika
1-1/2 teaspoons dried thyme leaves
1 teaspoon garlic powder
1 teaspoon onion powder
1/2 teaspoon salt (optional)
1/2 teaspoon pepper
5 Minutes
4 Servings
250kcal Calories
21g Protein
Cooking
Combine Rub ingredients; press evenly onto beef steak(s).
Place steak(s) on grid over medium, ash-covered coals or over medium heat on preheated gas grill. Grill according to the chart for medium rare (145°F) to medium (160°F) doneness, turning occasionally.
Nutrition
| Serv Size | Calories | Total Fat | Cholesterol | Total Carbs | Protein |
| --- | --- | --- | --- | --- | --- |
| 4 | 250kcal | 18g | 70mg | 2g | 21g |
* The % Daily Value tells you how much of a nutrient in a serving of food contributes to a daily diet. 2,000 calories a day is used for general nutrition advice. 8g Saturated Fat; 8.6g Monounsaturated Fat; Carbohydrates; 1g Fiber; 8.1mg Niacin; 0.4mg Vitamin B6; 1.9mcg Vitamin B12; 3mg Iron; 25.2mcg Selenium; Zinc; 1.6mg Choline;
Courtesy of BeefItsWhatsForDinner.com